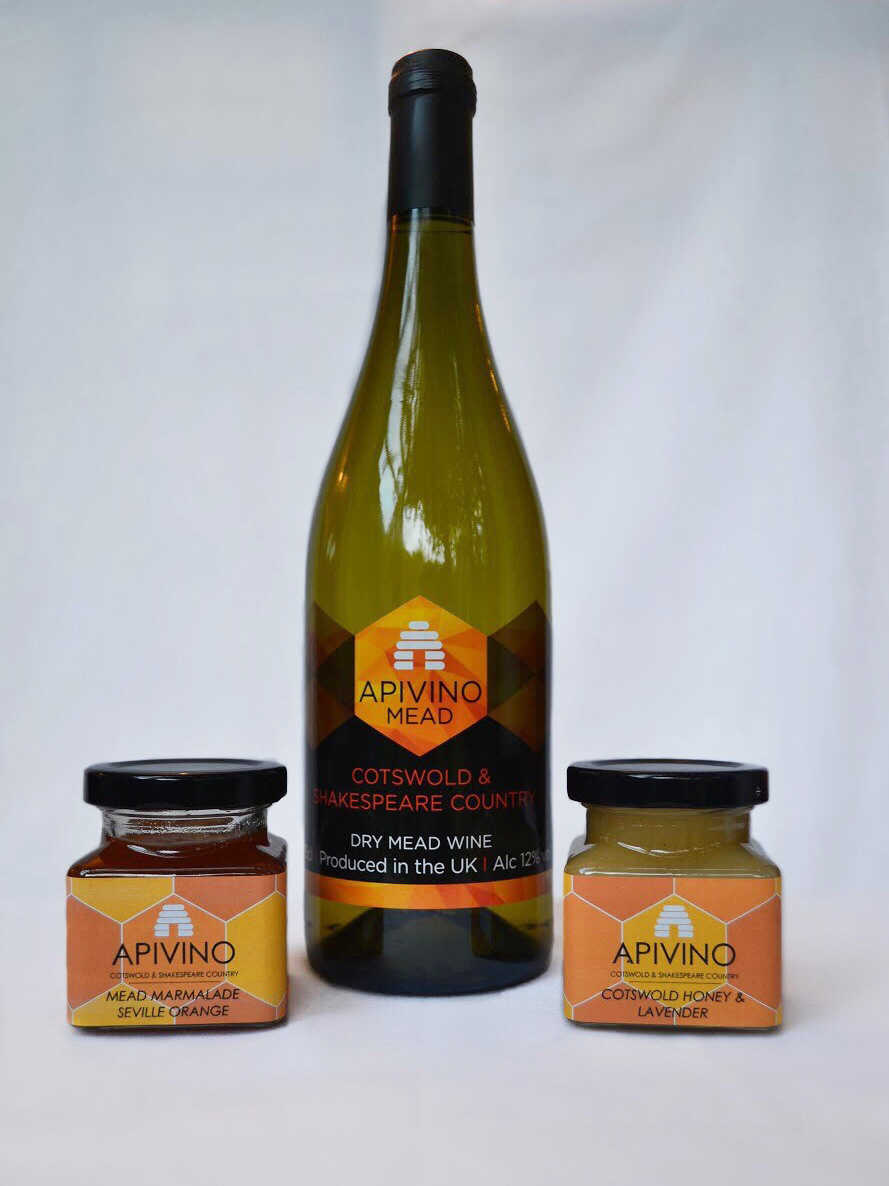 MEAD, MARMALADE, & HONEY WITH LAVENDER PACK
£26.95
APIVINO MEAD - COTSWOLD & SHAKESPEARE COUNTRY MEAD
Dry mead made from our Cotswold honey, water and yeast. Contains sulphites.
12% alcohol 75cl
- Made with our Warwickshire Cotswold Honey.
Cotswold Set Honey with Lavender (essence). 150g
- We add organic lavender essence from Kent to delicious, smooth and creamy set honey from our apiaries.
Orange & Apivino Mead Marmalade 150g
- A strong cup of coffee and this marmalade on buttered granary toast is a great way to start the day!